The Intensive course aims at developing your communicative competences in the four main skills: speaking, reading, listening and writing. The lessons provide you contextualized grammar and expose you to the local culture. Teachers will assign you out of-class exercises to reinforce the content of the lessons
Lessons per week: 20 Spanish Group lessons
Spanish level: Basic, Intermediated & Advanced
This course is designed considering your individual needs and expectations. It is perfect if you do not have much time to study and want to focus on a specific area.
Lessons per week: 10 private lessons
Spanish level: Basic, Intermediated & Advanced
The Super Intensive course is meant to help you deepen your learning experience and to accomplish a higher level of proficiency of the Spanish language in a shorter time. You will improve your learning experience following the regular syllabus and with more lessons per week you will be able to work on your weak points and other topics of interest. You will embrace all areas of language on this program: reading, writing, speaking, listening and contextualized grammar.
Lessons per week: 30 group lessons
Spanish level: Basic, Intermediated & Advanced
The Immersion course gives you the possibility of learning a language with a deep insight into the culture. You will develop the main skills of communication: speaking, writing, reading and listening, and the use of language in context and social appropriateness. The daily extra-curricular activities will help you become completely immersed into the culture, thus enhancing the acquisition process.
Lessons per week: 25 group lessons + 6 private lessons
Spanish level: Basic, Intermediated & Advanced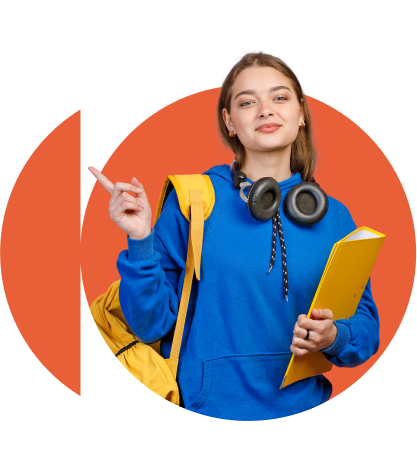 The Spanish School In Córdoba
The Spanish School in Córdoba is a restored two-story house strategically located, very close to the commercial area and the main historical landmarks. It has all the services and amenities you need to make your stay more comfortable. Transportation is very accessible. The vast majority of the bus lines in the city of Córdoba have a stop just five minutes from the school.
"I had a great time here and my Spanish has improved a lot. The people at the school are relaxed, friendly and patient. I had only two months to enjoy this trip but I will come back as soon as I can. To live in a foreign country and apply its language is the best way to learn it and I recommend the school."
"I felt challenged and stretched in new ways during my exchange, and I grew so much as a person."
"When I first came, I couldn't speak any Spanish at all. But after only one week, I was able to have simple conversations with people I meet. And the way teachers build up the classes gives me a feeling that learning this languages is doable."